The Extension Institute of Community Development provides educational programming to assist leaders, communities, and organizations realize their fullest potential. We work with communities to build the vitality that enhances their quality of life and enriches the lives of their residents. Major programming with Jefferson County currently focuses on organizational leadership development and community economic development. In short, Community Development Institute educators plant and cultivate the seeds for learning where capacity can be built to accomplish identified goals.
Organizational Leadership Development
Nonprofits who have served the community for years may look in the mirror and realize change is necessary. Change can be driven by a turnover in leadership, shifting funding relationships, an unexpected crisis, a desire to serve community members in new ways, or any number of internal or external conditions. The decision to change is the easy part. The bigger challenge is implementing change in an intentional and sustainable manner. A well-designed organizational change process is critical.
Based on shared and individual organizational needs, Extension custom designs educational workshops that provide opportunities to pause, reflect, connect and determine new strategies and processes to achieve outcomes. This objective supports Jefferson County's Strategic Plan Goal 1.5.
Extension also works with coalitions to increase the nonprofit sector's collective capacity by supporting decision making with data collection and interpretation to address current and future needs and services. This objective supports Jefferson County's Strategic Plan Goal 4.
Contact us to discuss your needs and explore educational processes that will assist your organization in becoming more successful in achieving your mission and vision while creating community value.
For additional resources: https://leadershipdevelopment.extension.wisc.edu/resources/
Community Economic Development
The goal of the UW-Madison Extension Community Economic Development Program is to improve the economic well-being and quality of life for Wisconsin residents. Our purpose is rooted in working with community leaders by applying research and providing educational programming. In partnership with multiple USDA Rural Business Development grants, Extension conducted a Small Business Retention and Expansion Strategies Program to increase relational capital and deliver technical assistance to strengthen support and increase capacity to sustain and expand locally owned enterprises. This effort ​addresses the identified need for a community branding and marketing project in 2021 ​and supports Jefferson County's Strategic Plan Goal 2.2.
Our ultimate goal is to identify growth and retention needs for small businesses, and to develop a cross-sector approach to collectively design and implement strategies that help grow the local labor force, while identifying individual needs and connecting existing resources. Contact us to learn more.
For additional resources: https://extension.wisc.edu/community-development/economicdevelopment/
——————————————————————————————————————————————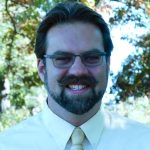 The Community Development Educator contact for Jefferson County is:
Steven Chmielewski
Located at the Waukesha County Extension Office
Email: steven.chmielewski@wisc.edu